Valentines Day at Tudor Rose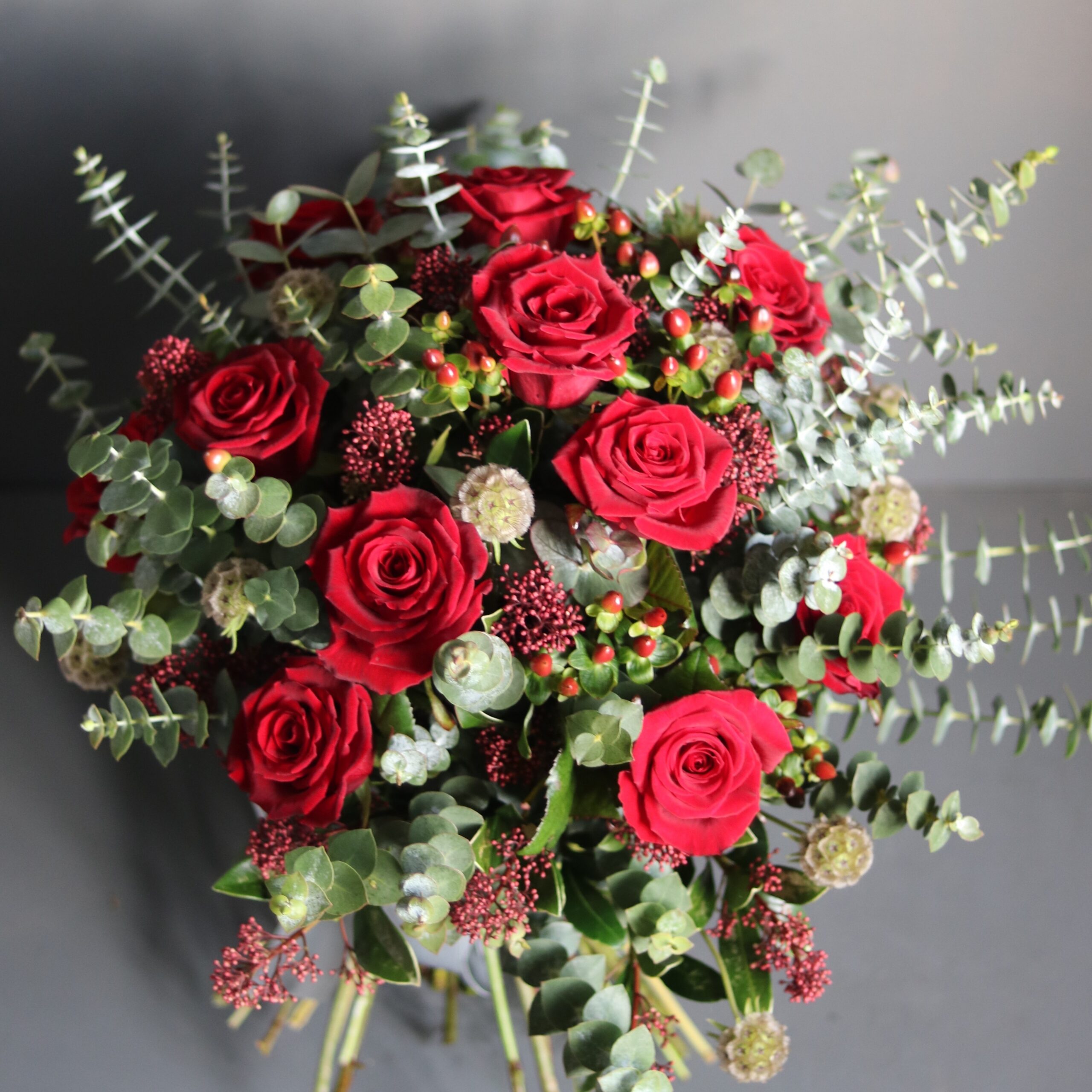 Valentine's Day! The day of love, romance and of course… Red Roses!
For the last 17 years Tudor Rose has been creating the most gorgeous bouquets from our shop in Bury St Edmunds.
It all starts with the auctions where Danny purchases the finest Red Roses, Foliage's and other mixed blooms from our suppliers in Holland. They are then delivered to us at the shop ready for phase two. They then have to be meticulously conditioned by us, checking that each stem is of the highest quality. They are put into fresh water with flower food added to keep the flowers as fresh as possible. Our cooler keeps the flowers at the right temperature to ensure they have the longest life when they are given to the recipient.
Orders are carefully made one by one each to their own brief and lined in the shop ready for their collection or delivery. There is always a nice buzz on the day as the shop is fully staffed, everyone is busy creating gorgeous arrangements and the shop is full of customers who are off to meet their loved ones.
As you can imagine our drivers are kept busy all day delivering our gorgeous creations all over Bury St Edmunds and the surrounding areas. We also have a stand full of gorgeous bespoke bouquets which are ready to walk out the door for those of you who like to leave things to the last minute!
Although Red Roses are the focal flower on Valentines Day, we find many women are over the moon to receive a bouquet of gorgeous spring flowers such as Tulips, Narsissi, Hyacinths and Ranunculus. We suggest ordering your flowers in advance to avoid any disappointment on the day however we can whip up a bouquet in 30 minutes if you want something made there and then!