Flower School Success!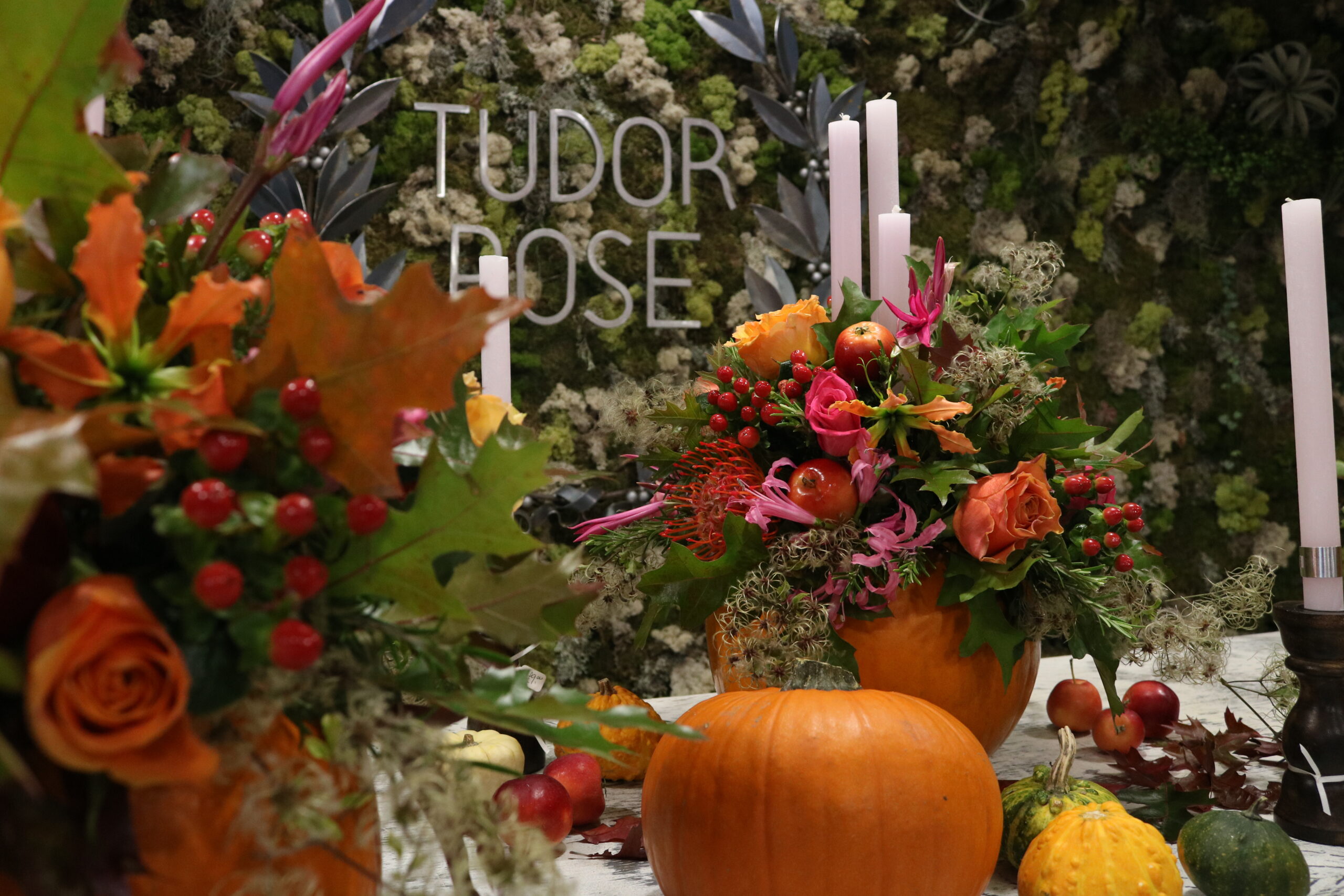 Our brand new Tudor Rose Flower School got off to a flying start over November and December!
Our Pumpkin and Prosecco workshops were the highlight of our November, creating quirky table centrepieces inside vivid orange pumpkins. The results were stunning, with everyone's unique eye and style coming through it was so nice to see the different creations made by our talented ladies.
Then came December… the workshops consisted mainly of wreath making. All of our students had different tastes when it came to these. Some of our attendees wanted beautifully simple, rustic wreaths consisting of twigs and cones whereas others wanted all the trimmings to make theirs full of festive delights. Although the styles varied the results were all amazing!
We also hosted a few table centrepiece workshops, making beautiful centrepieces which contained fragrant pine, oranges, cinnamon and tapered candles.
Whether a complete novice or a dab hand at flower arranging,  one thing is for sure – all our lovely students we welcomed to the flower school last year thoroughly enjoyed themselves! We love how relaxed the classes felt, with chatter and laughter amongst friends, family, colleagues and us.
Thank you to all who attended courses last year and we are now really excited about the classes  already on our website for this season offer. Roll on spring! As well as fun afternoon workshops we will be hosting more intensive floristry sessions (both day-long and more extended courses). These perfect for students looking to the flower business as a possible career as well as those wanting to make full use of the bounty in their gardens.