Scarlett & Vinu – Culford School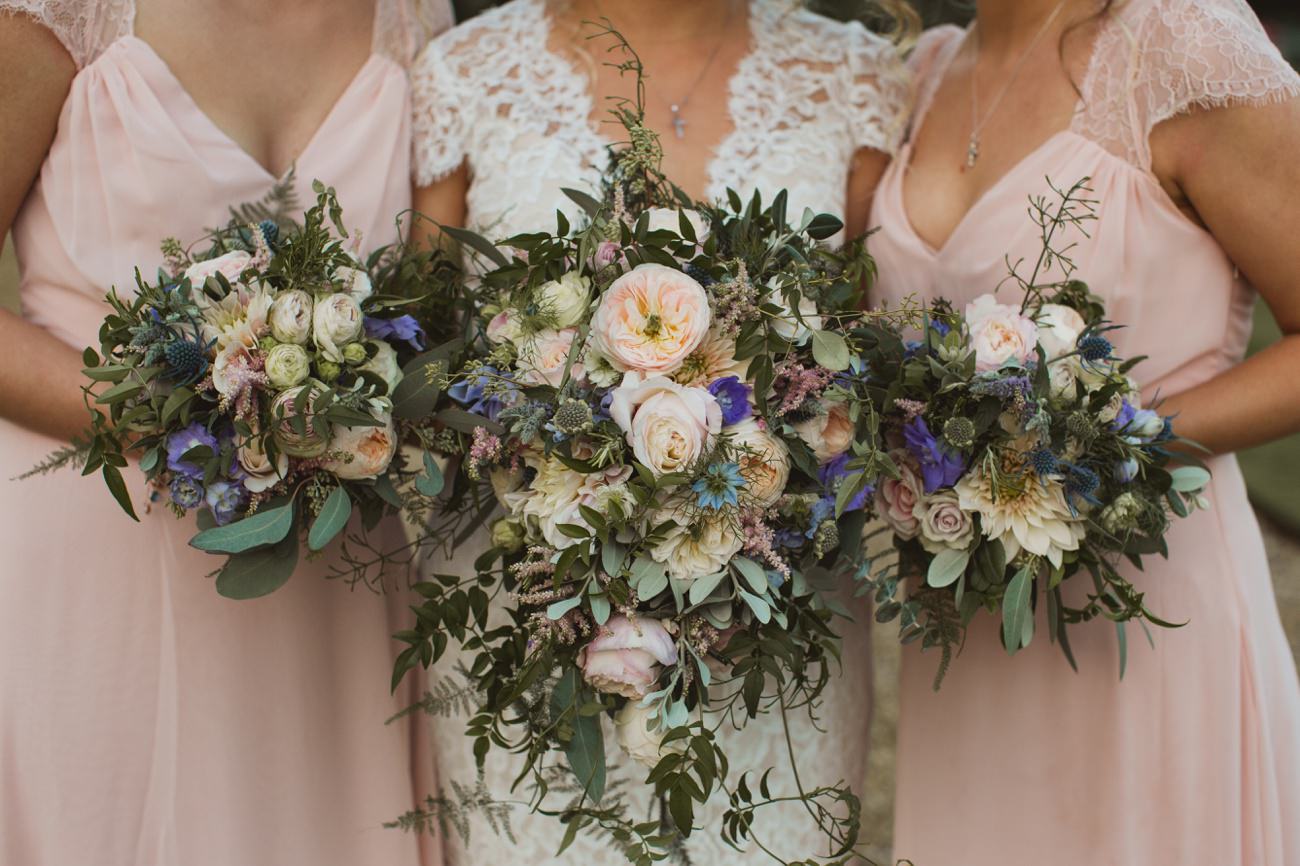 Scarlett & Vinu are the epitome of young love!
Their wedding was held Culford Hall & onsite church, its 480 acres of beautiful grounds provided a wonderful environment for their wedding day.
All the bounty of the season were included in their wedding flowers. Beautiful David Austin roses were surrounded by cafe-au-lait dahlias, soft astilbe, nigella, scabious and delphiniums. The colour palette ranging from soft pinks through to lilacs and mauve which all complimented each other beautifully.
On the entrance to the church we created a trademark Tudor Rose arch in which Scarlett first walked under as Miss and emerged as Mrs! Trailing ferns and Jasmine gently flowed down to give it a delicate, natural feel.
In the hall of Culford school we created sumptuous punch bowls filled with the finest flowers following her theme. Three stunning long displays adorned the entire length of the top table to create a real impact in the historic room. We also dressed the fire places with fresh flower garlands.
Mother of the bride Samantha was such a dream to work with. Leaving so much of the flower choices up to us meant we had free reign to design these beautiful arrangements for her daughters wedding.