Natalie and Chris – Hengrave Hall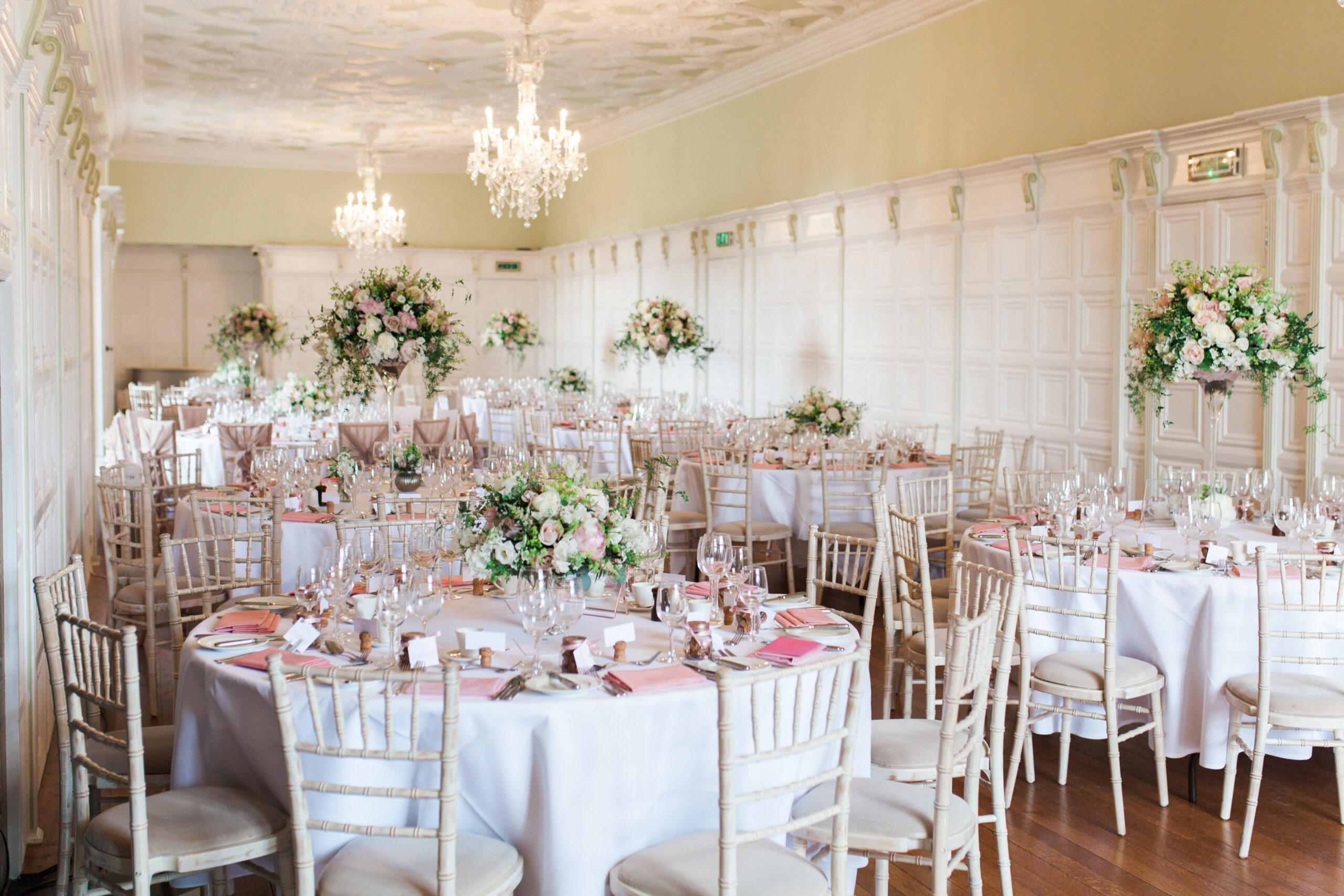 IT sounds awful, but if the bouquet makes the bride cry you know you've nailed it.
And so it was with our beautiful bride Natalie, who let the waterworks get the better of her when she was handed her gorgeous bouquet of blush pink peonies.
We feel for the make up artists – they must dread the arrival of the bouquet as it often has so much significance for the bride – but not so much that we don't get a serious sense of satisfaction when a bride is so overcome tears are the inevitable result.
The lovely Natalie managed to avert serious make-up malfunction but the tears were a clear indication we had handed over a perfect bouquet.
We rarely get to see the bride's reaction to the rest of the flowers but judging from her comments on social media, Natalie was equally moved: "Thank you so much @tudorroseflorist, the flowers were exactly what I dreamed for our wedding…"
Elegant martini vases topped with clouds of blush pink and ivory summer flowers – including stunning scented peonies and sweetpeas – decorated the Long Gallery at Hengrave Hall, alongside lower displays of similar flowers on our eye-catching crystal stands.
The displays were used first – to stunning effect – in the pretty church in the grounds of the stately home.
And Natalie even chose soft, fluffy astilbe for her aisle posies – the flower of the moment since it was used so prominently in Meghan Markle's bridal bouquet.
Dear Tudor Rose,
Not sure how to thank you all. I truly was in awe the entire day at how magical and beautiful our flowers were. Thank you so much for your amazing expertise and skill. I absolutely love looking at the photos and think you will have a customer for life out of me and my mum! Love Natalie and Chris